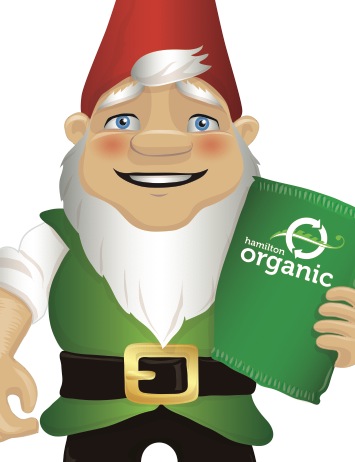 Latest vector illustration from PS STUDIO illustration is a character design for Hamilton Organic. Meet Herbert the Gnome, He's a friendly fella who wants to help you. Did you know that Gnomes live to be 400 years old... well Herbert here is a fairly young gnome... how old would you say he is?...
Hamilton Organic have been showing off Herbert in the last 10 days in the Waikato Times, seen him lately?... Well you can get your chance to maybe meet him in person this weekend 15th October, Herbert the Giant Home Grown Organic Gnome is coming to Hamilton!
Head to Hamilton Organic Centre. We're located at the end of Wickham St (off Kahikatea Drive Extension) in Dinsdale.